Single girder bridge crane exported to Ecuador
Project: European-style single-girder bridge crane
1. Lifting capacity: 5Ton
2. Span: 21 meters
3. Lifting height: 9 meters
4. Power supply: 380V, 50Hz, 3 phase
5. Control mode: pendant control + remote control
1. Lifting capacity: 10Ton
2. Span: 18 meters
3. Lifting height: 9 meters
4. Power supply: 380V, 50Hz, 3 phase
5. Control mode: pendant control + remote control


In mid-June 2023, our company received an inquiry from a customer in Ecuador, and the customer simply told us that a bridge machine was needed. Through repeated communication with the customer by our business personnel, we learned that the customer's existing workshops on both sides need to install bridge cranes. In response to this situation, the business personnel asked the customer to provide the design drawing of the workshop, as well as the materials and work frequency that needed to be improved. In the end, our technology recommended European-style single-girder bridge cranes and European-style double-girder bridge cranes according to the customer's existing workshop conditions. After internal negotiation with the client, we finally reached an agreement.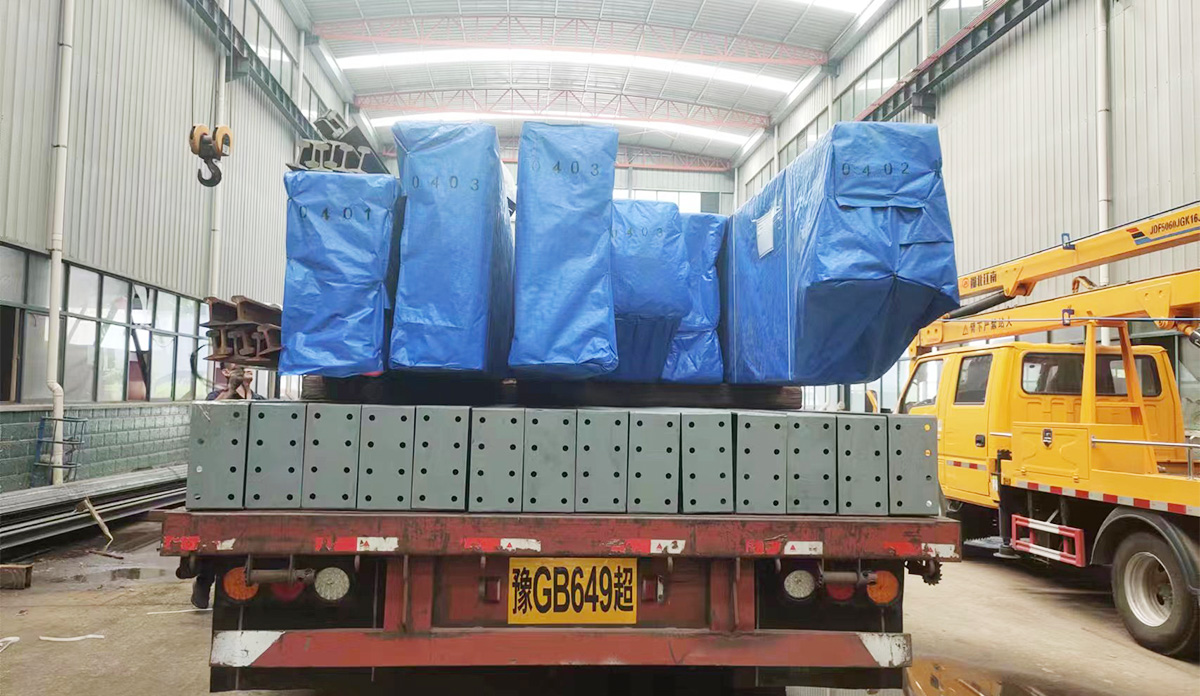 European single girder bridge crane is a very popular lifting equipment in industry. It is mainly composed of single main beam, end beam, hoist, electrical parts and so on. Compared with the traditional single-girder crane, the European-style crane has the most reasonable structure in terms of steel structure, lifting mechanism and accessories. A large number of high-strength materials are used, which not only reduces its total weight, but also improves the carrying capacity of the whole machine. The limit distance from the hook to both sides is short, and the working arrangement is large. The height above the track is low, making full use of the workshop space.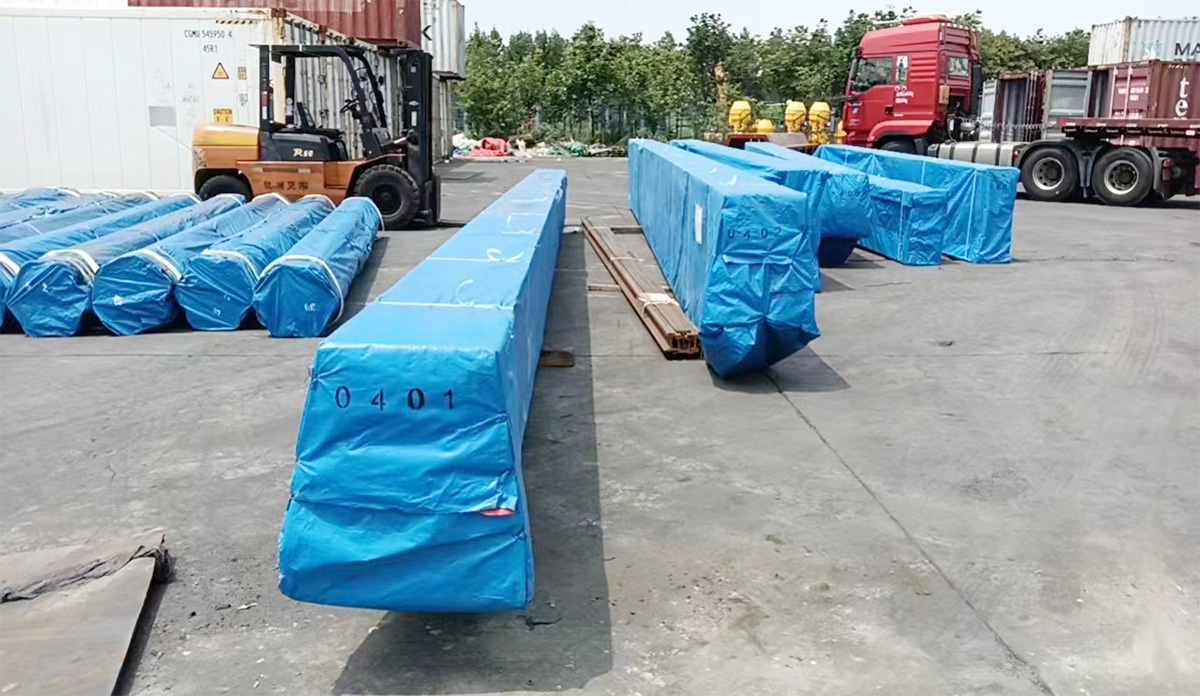 During the production process, we also keep in touch with customers and update the production progress at any time, which is well received by customers. This batch of products will be produced soon, and the customized wooden boxes will be shipped to the customer's port by sea.


We hope to receive positive feedback and installation videos from customers as soon as possible.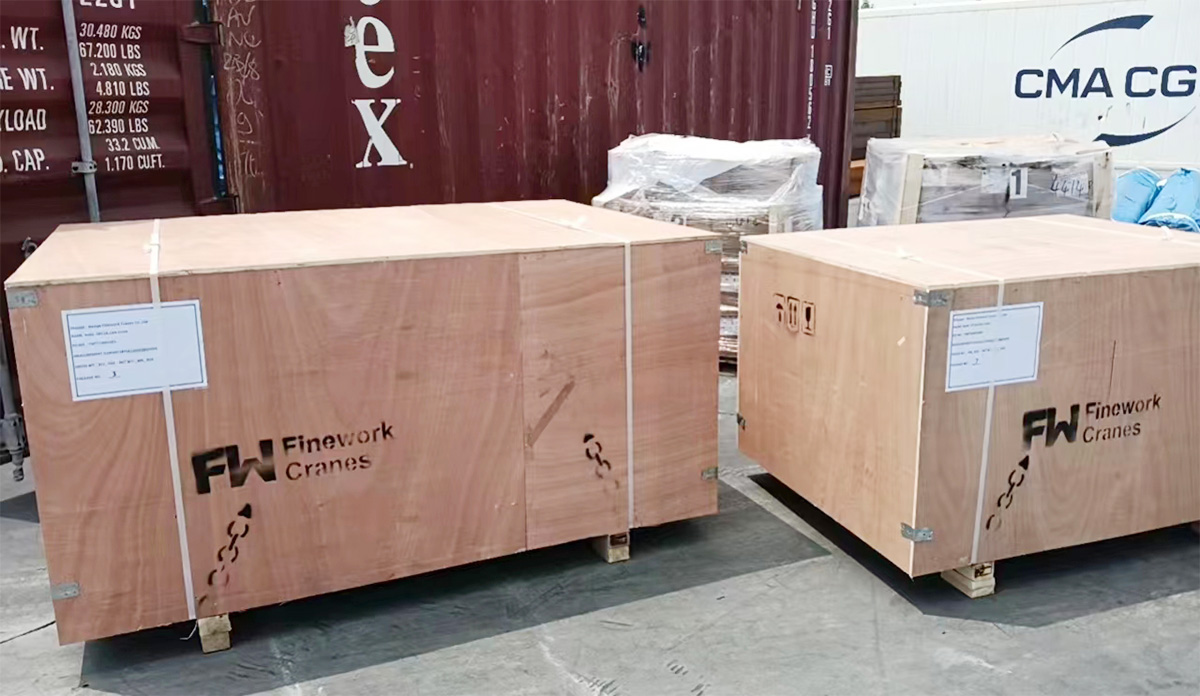 Single girder cranes have the following 6 advantages:


1. It has the characteristics of simple structure, light weight, flexible movement, convenient hoisting and wide application range.


2. Single girder cranes are suitable for handling, loading and unloading and installation of various items, such as factories, warehouses, docks, stations and other places.

3. The single-girder crane is easy to operate and easy to master, which can greatly improve work efficiency and reduce manpower and material costs.

4. The single-girder crane is made of high-strength alloy steel, which is durable and has a long service life, which can greatly reduce maintenance costs.

5. The single-girder crane has height and width adjustment functions, which can be adjusted according to different work needs, making the operation more flexible.

6. The single-girder crane complies with relevant national standards and regulations, is safe and reliable to use, and can effectively improve the safety of the workplace.