FW Indonesia Jakarta International Exp was a complete success
As
On September 18th-21st, 2019,FineWork Cranes participated in Jakarta International Expo in Indonesia.As a domestic advanced crane manufacturer,Our main products include overhead cranes, gantry crane, hoist and winch. As the leader of European cranes, We brought a sample of 5t-9m European style hoist to Indonesia.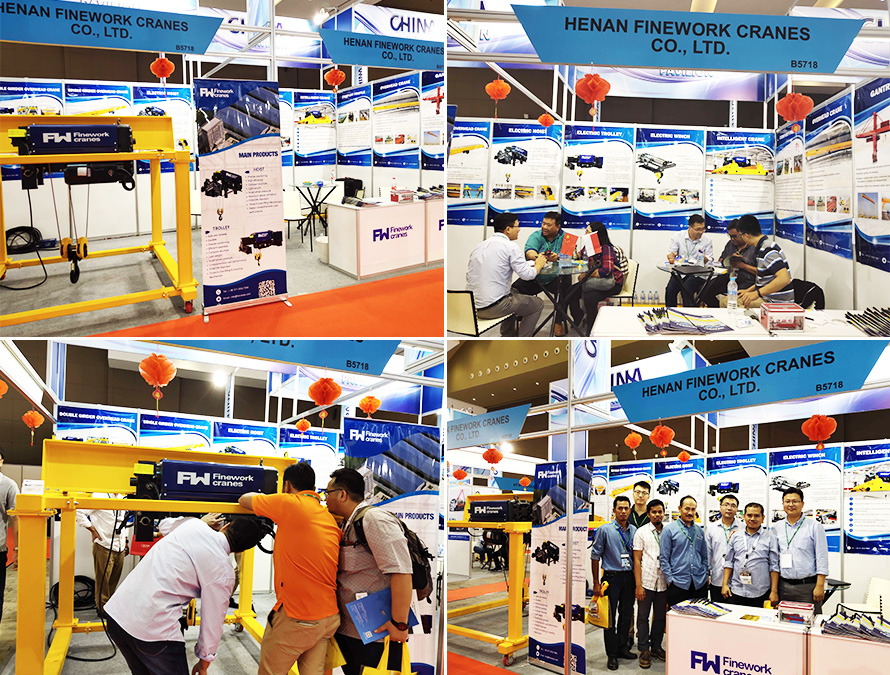 During the exhibition, we warmly received cooperated clients and new customers from Southeast Asian countries. Our customers are particularly interested in our products and overhead cranes, The hoist samples are purchased at the show.At the same time, our colleagues are invited by customers to visit their factories to provide practical solutions and customized products.






Thank you for your support and dealers from our end customers. At the exhibition, we reached a cooperation agreement and many orders with our clients. We will return to our customers with quality products and high quality services.