Chile customers Re-order,3t and 5t European style overhead crane
FW crane attaches great importance to technological innovation, and gradually improves the technological content of products. CAD and CAPP assisted design are used in product design and development. The company has established long-term cooperative relationships with research institutes such as Beijing Hoisting and Transportation Machinery Research Institute and Wuhan University of Science and Technology, while paying close attention Cutting-edge technologies and development directions of lifting products at home and abroad, constantly updating design concepts and product structures, and gradually introducing advanced digital technologies into product manufacturing, such as variable frequency speed regulation technology, PLC control technology, remote operation technology, and automatic information control technology The wide range of applications has greatly expanded the scope of use of the product. The company has also accumulated successful manufacturing experience of low headroom cranes, multifunctional cranes and various non-standard products, which can meet the different use requirements in various fields.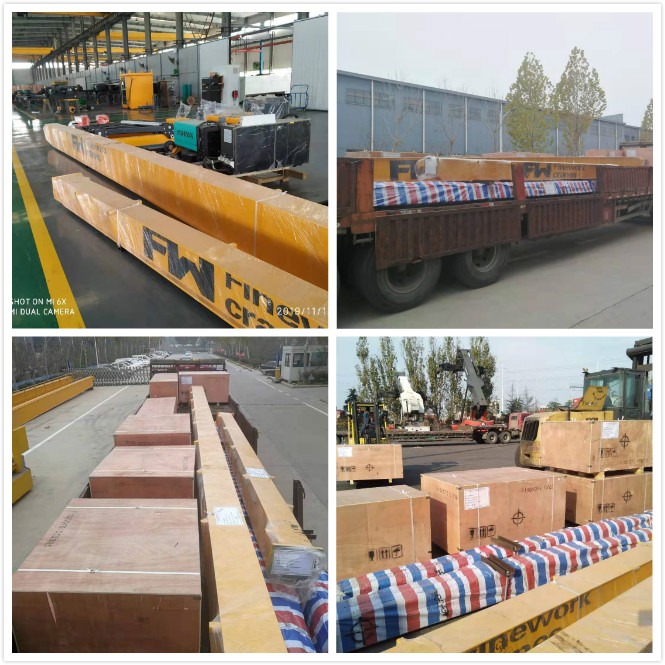 Today, our European cranes, European bridge cranes, European door cranes, and European hoists have always been favored in South America. Especially in Mexico, Chile, Peru and other countries, distributors and end customers have reached long-term and stable cooperative relations.
We welcomed a re-order from Chilean customers and purchased 3T overhead crane and 5T European-style bridge cranes from our company for modern workshops.