Product Description
Single Pole Conductor Bar
Single pole conductor bar is a modern power supply system using single pole insulated conductor rails. It complies with the latest regulations and provides the electric energy for material handling equipments such as overhead cranes.
Single pole conductor bar can be installed indoor or outdoor. For high temperature conditions, a high temperature insulation cover up to +115°C is available, also for low temperature conditions, it could be up to -40°C. The entire conductor rail system is insulated to current safety regulations, it is entirely protected against direct contact.
Main Components
Housing
Generally, the housing line is in green and ground line in yellow-green. Standard length is 4m or 6m, other sections are available.
Joints
Snap-in joint splices provide mechanical and electrical continuity. Insulated protection covers are included.
Feed Sets
End feeds or line feeds are available.
End Caps
The open ends of the conductor are closed by end caps.
Hangers
Standard brackets for conductor attachment to crane girders are available. Conductor is with sliding and fix point hangers. Standard distance between suspension appoints for indoor and outdoor installations: 1500mm to 2000mm.
Expansion Section
The Expansion sections are required to compensate the different expansions between copper conductors and steel-or concrete structures, in varying temperatures without interrupting electrical power.
Expansion joints are used when the Powerail length between feeds, curves, switches or other fix points is exceeding 20m. Install expansion joint according to actually installation.
Isolating Section
Isolating sections are required if parts of the system or individual rails are to be de-energized within a conductor rail system. To prevent a voltage bridging by current collector two air gap isolating sections should be installed.
Collectors
The current collectors are made of carbon brush, reinforced nylon and galvanized or spray-paint metal material. Spring loaded carbon brushes maintain uniform contact. Connecting cables and hinged or flexible towing arms included. Double Current collectors for transfer applications and higher amperage are available.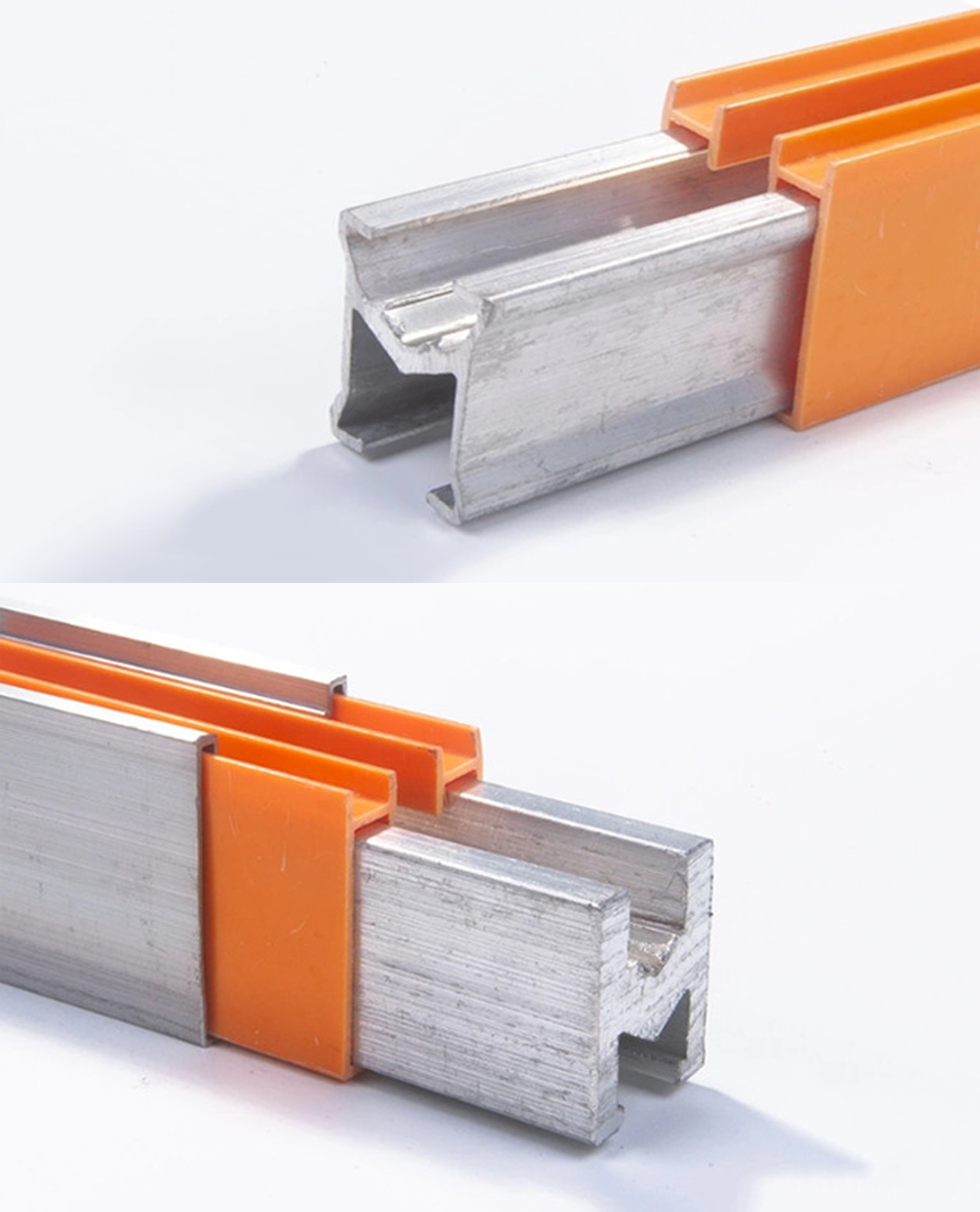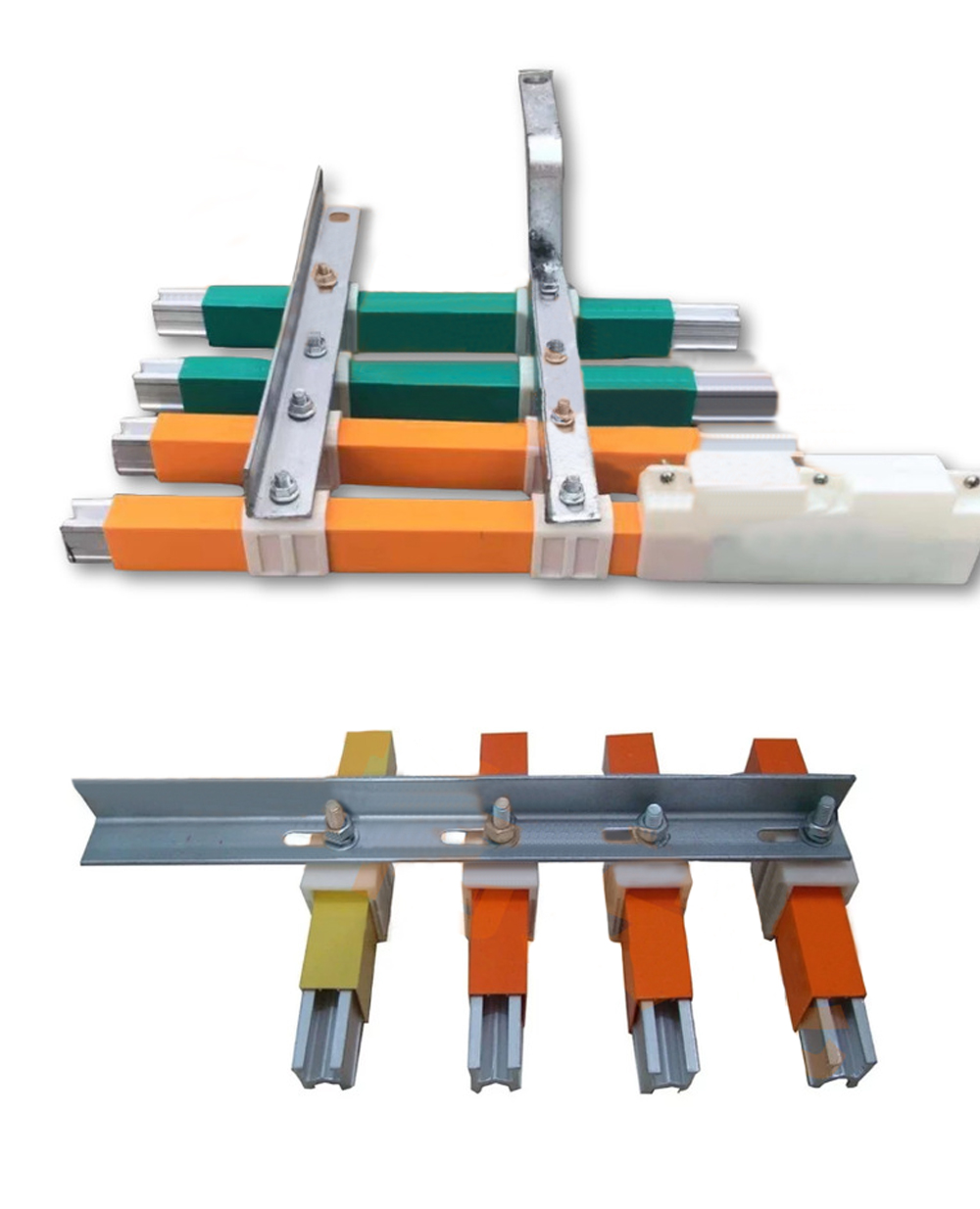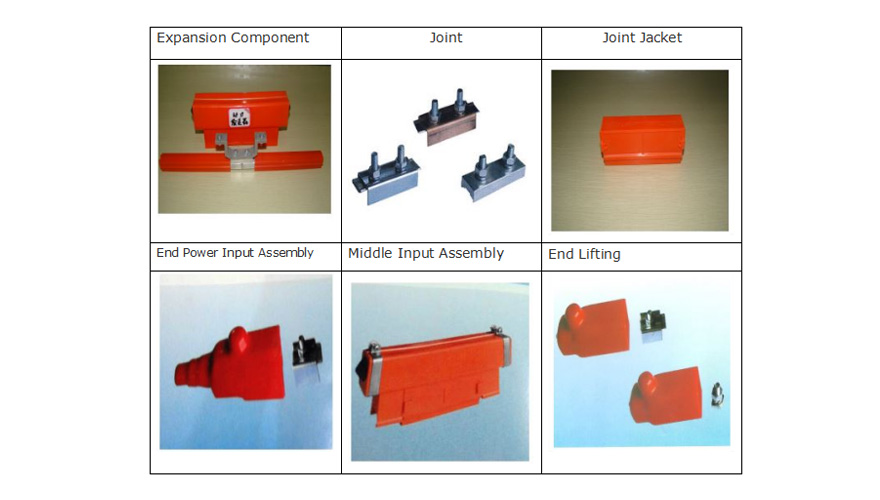 Inquiry
If you would like to contact us for more information about our products, please fill out the form below, thank you.