Product Description
Product Description
The wheel set bearing support adopts a corner box structure, and the angle box is fixed on the small frame by bolts to ensure the horizontal deflection and the vertical deflection of the wheel to avoid the wheel rail.The choice of wheel diameter and material is based on the maximum support force of the wheel under the most unfavorable conditions, ensuring that wheel overload is not present.
Features
The wheel material is ZG340-640 (CL60) and is subjected to advanced power frequency heat treatment quenching. Its hardness is consistent with:
Tread and rim inner side hardness (HB) ≥300~380
Minimum hardened layer depth (mm) 20
Minimum hardened layer depth hardness (HB) ≥260
The wheel set bearing is misaligned with a 45° split structure,the half ring of the bearing support is first welded to the small frame, and then the integral half-ring and the bearing box round body are mated together, thereby verifying the wheel assembly accuracy and each The horizontal and vertical deflection of the wheel, and then the wheel set is installed. This structure is easy to install and disassemble, with high assembly precision and stable operation.
Application
The operating mechanism of CD and MD type electric hoists is also called electric trolleys (walking trolleys, walking scooters). Cone-rotor motors with brakes are used to drive the pair of driving wheels of the trolley through running reducers, which is the entire electric hoist along the I-beam.

Configuration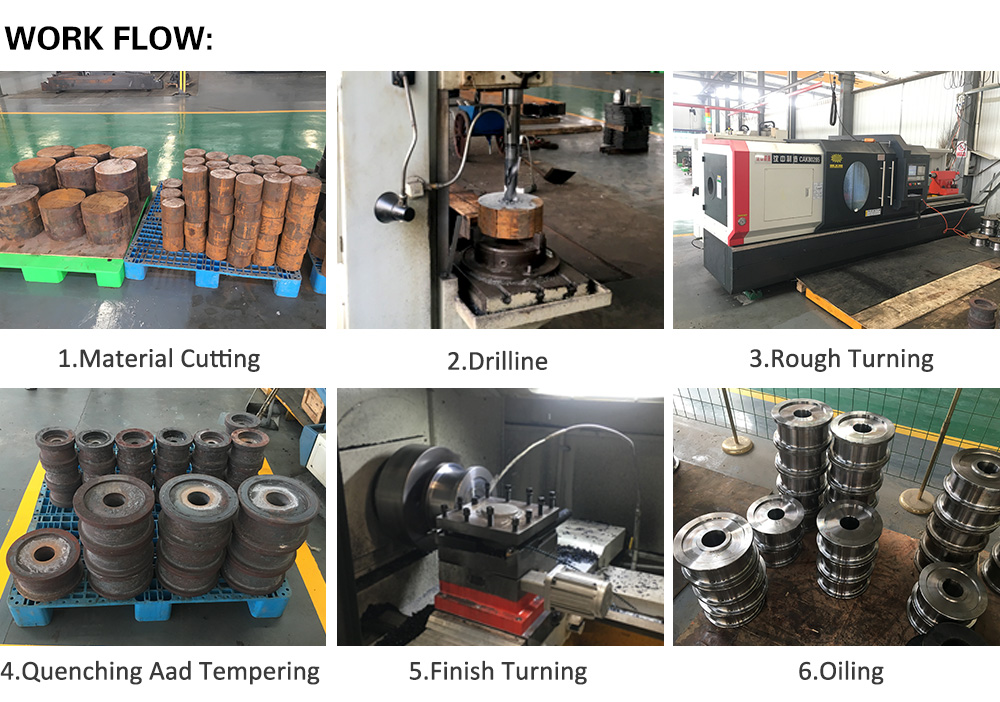 Inquiry
If you would like to contact us for more information about our products, please fill out the form below, thank you.