Product Description
Product Application
Single Girder Overhead Crane is a light equipment of crane. It is widely used in plants, warehouses, material stocks to lift goods. But it is strictly forbidden to be used in dangerous operating environment such as easily combustible, explosive or corrosives environment, electromagnetic, electric grab, heat liquid, overloading and dust, etc. It can be divided into left and right installation according to practical situations. The entrance direction has profile and top entering to meet customer's choice.
Features
1
Light structure, easy installation and maintenance;
2
Reasonable structure, strong bearing capacity;
3
Low noise, soft starting and stopping;
4
Safe and reliable operation;
5
Low cost maintenance, long working life;
6
Lifting capacity: 0.5t-32t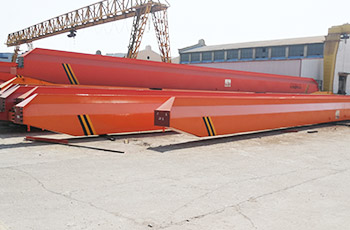 01
Main Girder
Finework cranes
Structure of welding structure of steel plate and I-beam steel with technology of one-off forming U shaped groove.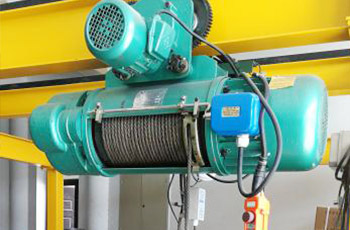 02
Electric hoist
Finework cranes
Can be CD (single lifting speed) or MD (dual lifting speed) model, realize lifting and cross travel functions.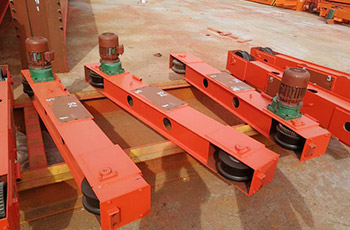 03
End carriage
Finework cranes
The end carriage is composed of wheels and traveling mechanism (motor, reducer and brake) to realize the crane traveling.
It is connected with the main girder by bolts and nuts for easy transportation and installation.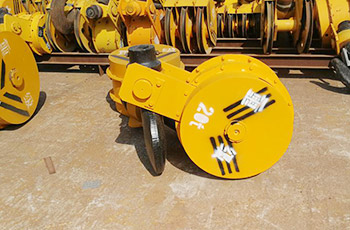 04
Hook block
Finework cranes
The hook block is composed of sheaves, hooks and latch, 360 degree rotating. The hook is forged and single hook and double hook is available.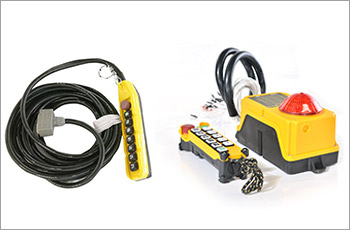 05
Operation way
Finework cranes
Pendant control and/or Remote control.
Technical Parameters
Model
LD type
Lifting capacity
t
1
2
3
5
10
16
20
Span
m
7.5-31.5 or other specified span
Lifting height
m
6, 9, 12 or other specified height
Lifting speed
m/min
8 (8/0.8)
7 (7/0.7)
3.5 (0.35/3.5)
3.3 (0.33/3.3)
Hoist traveling speed
m/min
20
Crane traveling speed
m/min
20(30)
Working class
A3, A4, A5
Power
380V, 50Hz or other
Configuration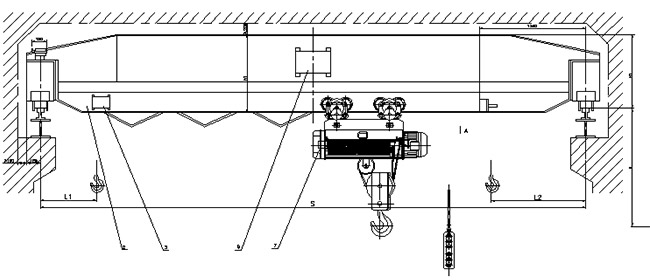 Inquiry
If you would like to contact us for more information about our products, please fill out the form below, thank you.