Product Description
Product Description
Wall mounted jib crane is a wall-mounted cantilevered boom arm, consist with support, jib device and electric hoist.
Wall mounted jib crane offers 180 degree rotation and mount easily to any substantial structural steel building column, at any desired height.
Load: 0.25 ton ~ 10 ton. Working height: 2m ~ 10m
It is widely used in workshops, warehouses, assembly line, docks, storage and ports etc.
It is wall mounted jib crane type especially applicable to short-distance, frequent and intensive hoisting operations, with such features as high efficiency, energy frugal, labor saving, occupying less space, east operating and maintenance, etc.
This wall mounted jib crane doesn`t modification of the building structure in which it is being installed and it doesn`t take up much space, but it is allows transporting goods on a three-dimensional plane.
Features
1
Installation with high strength bolt connection;
2
Convenient in operation,safe and turn to flexible;
3
Low noise,commodious cabin and good looking;
4
High quality and efficiency, competitive price;
5
Reasonable and simple whole structure,Light self-weight, conform to the state standards;
6
Inexpensive handling systems doesn't require modification of the building structure around.
Jib Crane Safety Device
The standard configuration of the crane are the trolley and crane both having step-less frequency conversion control system, with features of braked stably, accurate location, and reliable performance, which make traveling steady, positioning quick, solving the problem of swing of goods. Safer, Reliable, Using Free Maintenance Design The crane used the best technology in the whole process shows its superiority, especially in the frequent operations. The perfect braking system improves safety and reliability a lot, which can be adjusted by itself with dustproof design, and it can be used more than 1 million times. Hardening and polishing the tooth surface will make sure the crane operate without trouble.
Excellent Performance
As an important logistics equipment, if the crane is out of order, it will cause great damage. So our products always having high quality will be your best choice.

Technical Parameters
Rated Capacity
t
0.25
0.5
1
2
3
5
Beam length
mm
2000-6000
Lifting height
mm
2000-6000
Lifting speed
m/min
8;8/0.8
Travelling speed
m/min
10;20
Turning speed
r/min
0.76
0.69
0.6
0.53
0.48
0.46
Turning degree
degree
360°
Duty Class
A3
Power source
380V, 50HZ, 3 phase (or other standard)
Working temperature
-20~42°C
Control model
Pendant pushbutton control or remote control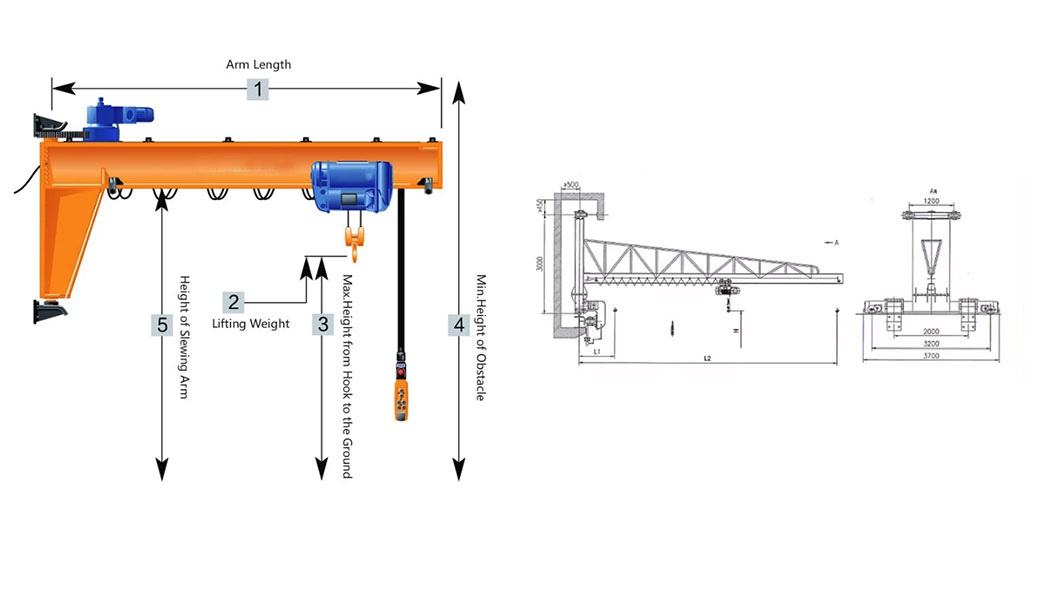 Production detail

Application & Delivery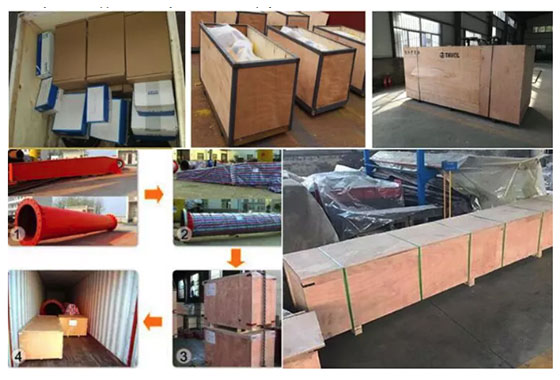 Inquiry
If you would like to contact us for more information about our products, please fill out the form below, thank you.